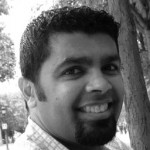 I am a father of two, husband, friend, uncle, brother, son and oh yeah an executive & business owner.  Each of these roles play an important part as to how I deal with and think about the personal and professional worlds around me.  Each role is separate, but still vitally connected.  Without anyone of these, I would not be who I am today, and I like who I am today.
This page focuses on my professional self, much of this content is pulled from my resume.  I will update this page with more personal information as time moves forward.  In the mean time you can find out more about my professional and personal selves from my LinkedIn and Facebook profiles, see the respective links on the right side of the page.
I am an executive & entrepreneur that has been in the consulting industry for over thirteen years.  Over this period of time, I have worked for several companies and way to many clients to mention here.  The diagram below details the four major companies that I have worked for.  In April of 2002 I started my own company, which is based in San Francisco, Tacit Knowledge.  Tacit Knowledge a global software development consultancy providing businesses with enterprise integration and crisis management solutions. 
Experience Overview
My career has evolved from being a technologist, developing software applications to an executive responsible for a very successful global organization.  It all started at American Management Systems (AMS) as a technical analyst where I learned to develop my technical skills.  Although I was learning from a delivery and technical perspective, I felt that I needed to improve on my softer/consulting skills.  That need brought me to Deloitte Consulting where I was responsible for several development engagements as the lead.  Functioning in this capacity provided me the opportunity to grow my organizational & project management skills.  I then made a fairly significant life & career change.  I moved from Somerset, NJ to San Francisco, CA to work for Organic Inc.  What better place to be than in San Francisco at the time of the internet boom for someone in the technology industry.  While at Organic, my role and skills grew from managing projects to managing client relationships and engagements.  I was also involved in sales initiatives for the San Francisco office, which open my eyes to the fact that there is more to an engagement than just delivery and execution.  Next came the most risky and rewarding change in my career.  I left Organic to start my own software consultancy.  I have put my all into making Tacit Knowledge a successful and fun environment to work, not only for me, but also for my team.  I am extremely proud to say that the company has grown from the three founders to over sixty people in four different offices in three different countries while maintaining continuous annual increases in both revenue & profit.  I have played many roles within the organization as it has grown & evolved.  I currently serve as the Chief Operating Officer, with primary responsibilities focused around managing the overall financial health of the business along with employee satisfaction. 
Growth of my skill sets
The diagram below depicts the growth in my skill sets and my sphere of influence as my career has evolved from being a technologist to an entrepreneur & executive.
For more details, please see my resume.  I've also created a post that discusses why I created my resume they way that I have.